The Raining Chain Editor (RCE) is a tool used to create maps, side quests and quests for the MMORPG Raining Chain.
Installation
Refer to the RCE Installation page
Features
Dashboard listing all existing projects
Over 20 project examples, for beginner to advanced users.
Advanced auto-completion and syntax highlight.
Run the game locally to easily test maps and quests.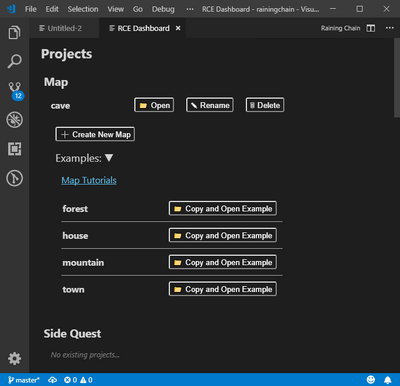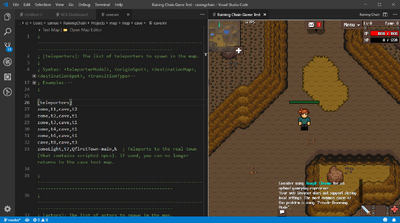 Technical Details
The Raining Chain Editor is actually a Visual Studio Code extension. The game and quests are coded in Typescript. The game server runs on a Node.js server and uses an embedded MongoDB database. The maps are created with the map editor Tiled.
The game server of the Raining Chain Editor is a light-weight version of the game. Features unrelated with game content creation have been omitted.
Guides
Refer to the Quest Creation and Map Creation page.
Issues & Feedback
Come discuss on the Discord server.
Community content is available under
CC-BY-SA
unless otherwise noted.